A Traditional Yoga School for serious spiritual seekers. Pioneer in teaching Siva Raja Yoga, Kundalini Yoga, Swara Yoga, Gnana Yoga, Samkhya Philosophy and other classical yogic forms.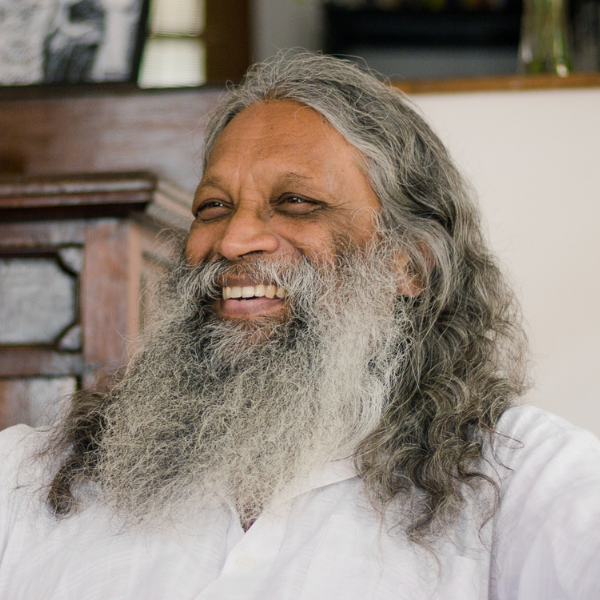 Founded in 1992 by Master Santhi Prasad, School of Santhi – Traditional Yoga School focuses on improving and transforming people's lives by disseminating the science of yoga in its entirety, blending ancient wisdom with modern thoughts. The mission is to spread the spiritual knowledge of transformation that could lead the world towards harmony and peace, love and liberation. Yoga is an effective instrument to achieve the aim of seeing the world as one single entity where we have to coexist, grow together and liberate.
Since the start, the School teaches traditional Yoga for serious spiritual seekers on a regular basis under the guidance of Master Santhi Prasad, our spiritual leader and an inspiring Master. He is an honorary lifetime member of World Yoga Council. Santhi is an exponent of Indian spirituality who has over 50 years of experience in studying, practicing and teaching various forms of Yoga like Kundalini Yoga, Siva Raja Yoga, Swara Yoga, Hatha Yoga etc.. He has formulated his own system of spiritual practice in Siva Raja Yoga based on the essence of Samkhya philosophy, Kundalini Yoga, Swara Yoga, Raja Yoga, Jnana Yoga and his own experience.
We offer Yoga Teacher Training courses, workshops and various other programs based on Santhi's formulations, from time-to-time. We are recognised by Yoga Alliance, International Yoga Federation, Dept of Yoga – Tamilnadu Sports University Board and are also listed among the authorized Yoga institutions in India, registered under FC(R) A 1976 with the Ministry of Home Affairs, Government of India.
To know more about our Master Santhi Prasad and his Teachings, visit: https://www.santhispeaks.com/about